Professional Domain Services
A domain name, or web address, is an address where you can be found online. It's how you'll express yourself through email or your website and it's what customers think of when trying to find you.
KANBOSK.com provides you the tools to get online fast.
Domain Services:
Register a Domain
Renew a Domain
Transfer a Domain
Park a Domain
Why buy domains from us?
Without a domain name (URL or web address), you'd still be able to access and view websites, but only by typing a series of numbers into your browser's address bar (e.g. https://93.174.140.45/). Domain names provide a neat, human-friendly and much more memorable alternative, which is why you'll find it almost impossible to find a website without a domain name 'pointing' to it.
Protect your Privacy
Don't risk exposing your confidential details to spammers.
Total DNS Control
Define your nameservers and register your hosts as custom DNS.
No Hidden Costs
The price you see is the price you pay! We do not charge admin fees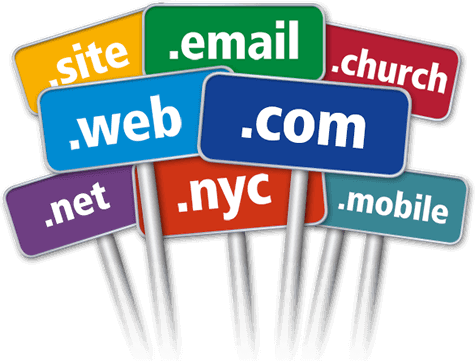 The domain prices below are generic high street prices. To see how much your domain will cost, enter your domain in the search box above and click search. We are normally cheaper.
Additional business features included with all domains as standard
Whether you have one site or one hundred, you can host and manage all of them from one Kanbosk Web Hosting account.

Free Website Builder
You can build your website yourself with our website builder. With new engine of WYSIWYG you can have fun with building website It's super easy.

Easy to use Control Panel
From inside the cPanel you can manage every aspect of your web hosting accounts and domain names, from creating new emails to accessing your website's stats, etc

cPanel Themes
Switch between Paper Lantern and 3x cPanel themes or even customise the look of your cPanel. The possibilities are endless.

Branded Email Addresses
The first thing every business owner needs is a professional email address. After you setup your website, you can create professional branded email addresses.

Multiple Website Addresses
If you have a business where you offer multiple services, you can add unlimited number of parked/add-on domains or create unlimited number of subdomains in your cPanel.

Total DNS Control
We give you access to both the simple and advanced DNS zone editors where you can configure your DNS records. You can always ask us for help should you get stuck.
Powered by WHMCompleteSolution