Reliable Website Hosting
With over 50 operating system installations available, design, develop and deploy your custom website in under a minute! To get started select the amount of resources you will need from the packages below.
All our hosting are backed by 30 day money back guarantee so sign up now.
Included as Standard:
Free Instant Setup
Free Website Migration
99.99% Uptime Guarantee
Management Control Panel
A better backup plan
Powered by cPanel
cPanel is a backend administration interface that makes it easy for you to manage your website
Easy to use, friendly interface
Website building tools included
Create new email accounts easily
Easily create and manage databases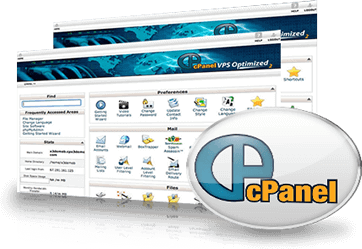 Great features included with all plans
Start looking professional by creating your staff email address @yourdomain. You can also create unlimited FTP accounts and unlimited MySQL Databases.

Instant Setup
Instant setup, no messing around, amazing features and great performance is just around the corner...All our hosting are backed by 30 day money back guarantee.

99.99% Uptime Guarantee
This is our guarantee. Not only that, we backup once every 30 days. We know how tricky this web business is and we've got your backs.

Full User Support
We operate a 24hr service which means you can always get in touch anytime of the day. Our aim is to serve you better.

Up to 25GB Disk Space
Do you need to have all your websites under one umbrella? With our huge disk space, you can have it all in there.

Free cPanel
Now you can manage your website and hosting all in one place. No need to have a shared hosting account. You control everything.

Scalability
You can have unlimited sub-domains, parked domains and add-on domains and they will not affect each another.
Powered by WHMCompleteSolution